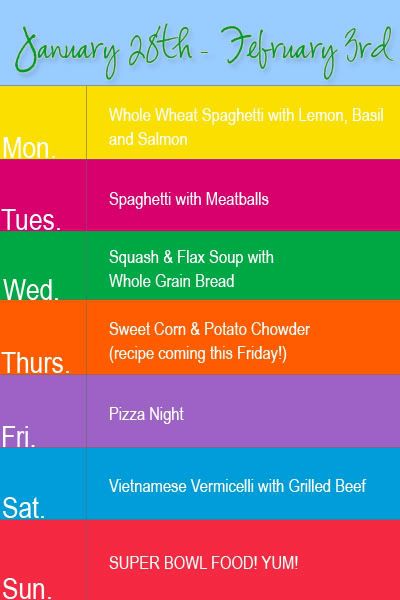 I love participating in Menu Plan Monday! It gives me a little extra motivation to keep up with my menu planning, and shopping!
This week's menu is not too exciting. I had to move two meals from last week over to this week. We ended up eating out Sunday, so that meal was moved to today! I also never got around to making the Squash & Flax soup for some reason. I will add the recipe for Sweetcorn & Potato Chowder on Friday, after I've had a chance to photograph it!
The Vietnamese Vermicelli with Grilled Beef is super yummy but not a meal I consider very healthy due to the amount of sodium and oil in it. BUT...if you're interested...the recipe can be found

*HERE*

. I break down every once in a while for a junk food meal. It has some green in it! I guess it could be worse!