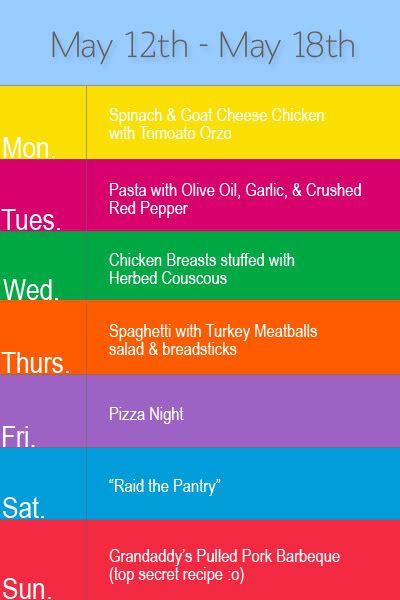 Spinach & Goat Cheese Chicken with Tomato Orzo
- Original recipe calls for Brie, I am substituting goat cheese because we love it.
Chicken Breasts Stuffed with Herbed Couscous
- Another Everyday Food recipe.
Pasta with Olive Oil, Garlic, and Crushed Red Pepper
- Real Simple magazine. I always make the sausage and red pepper variation. Yummy, and super easy! (Photo below)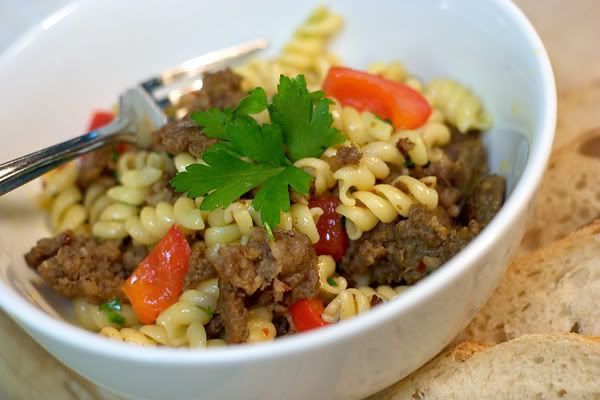 I know I promised to share the recipe I use for Turkey Meatballs...soon!
On Sunday I am making my Grandaddy's famous pulled pork barbecue! My Grandaddy was a true southern man! He was from South Carolina. Like most good southern folk, he knew
good
barbecue. My Grandaddy used to pit roast a hog every Christmas. As far as I know, he didn't like to share his barbecue sauce recipe. After he passed away in 2001, my mom acquired the recipe. And now I have the privilege of making it a few times a year! The recipe I use is scaled down quite a bit, as I don't have the room to roast a whole hog! hee! hee! Pair the barbecue pork with some good 'ole southern coleslaw (I LOVE Paula Deen's recipe found
*HERE*
) and you have a mighty tasty meal! I'm hoping our Alaskan friends can handle this awesome barbecue! We'll see!
Find more menus over at: