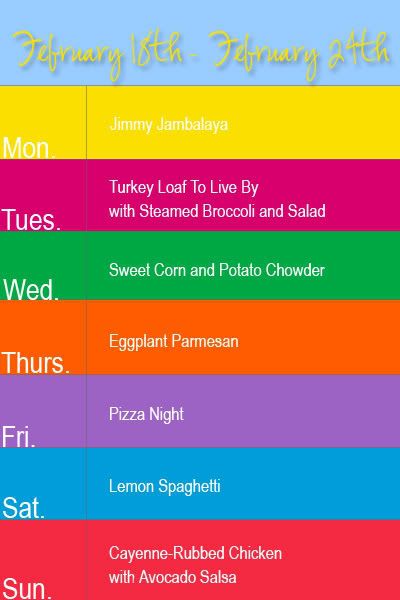 I was feeling a little run down by the end of last week, so I moved two meals over from my
previous menu
.
Again here's some of the recipes:
Jimmy Jambalaya
*HERE*
Eggplant Parmesan
*HERE*
We're also pulling the
extra Turkey Loaf To Live By
out of the freezer for an easy meal before AWANA on Tuesday!
I'll post the three other recipes soon! The Cayenne-Rubbed Chicken with Avocado Salsa is absolutely delicious!