Monday

Chinese - made at home the healthy way...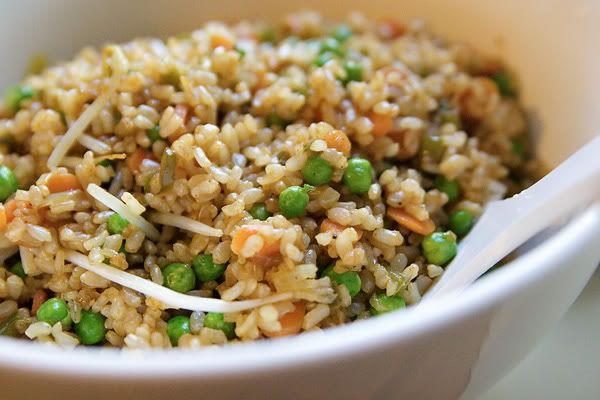 One day when I have the gumption I am going to attempt to make Bonnie's
gyoza
, but for now, I buy it already made. :) We eat this with our Chinese, even though it is technically Japanese...or Korean as Bonnie states in the above linked post. I also buy pre-made spring rolls...It's healthier, but still quick, like take-out!
Tuesday
Hurry Up Alfredo
No picture because this will be our first time having this...will let you know how it turns out. :)
Wednesday
Tomato Tart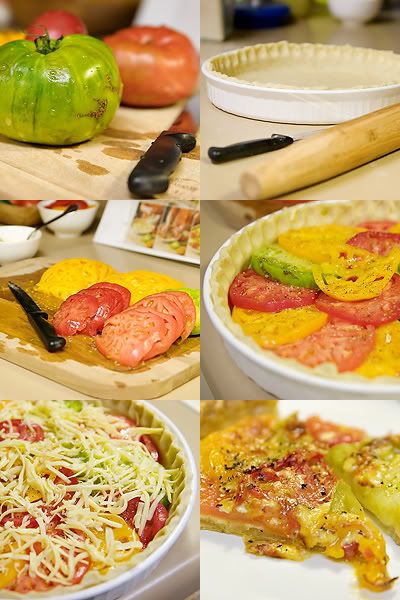 I thought I had posted the recipe here, but upon searching I cannot find it. I will look a little more later, and if I can't find it, I will post the recipe! :)
Thursday
Falafel Pitas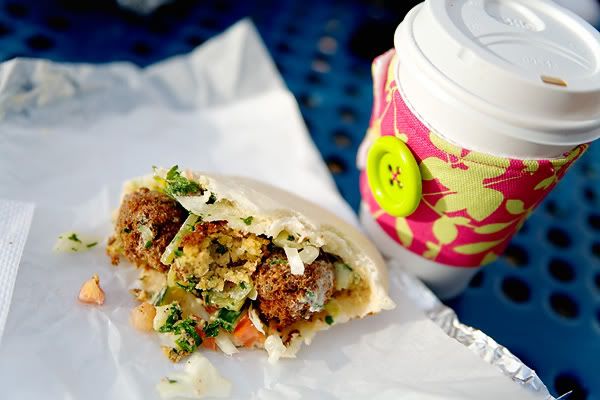 Since our favorite pita place is closed for the season, I am going to attempt to recreate these for my Mom, who will be visiting. I bought and froze pitas from them before they closed. :)
Friday
Pizza Night!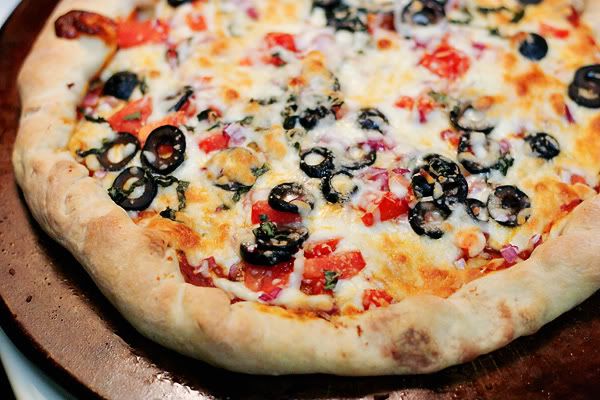 Saturday
We are planning to go to the farmers market this day, so we will most likely eat out, and then we are going to a potluck picnic later. I plan to take Blackeyed Pea Salad, and Carrot Cake with Cream Cheese frosting.
Sunday
Eat Out or "Raid the Pantry"