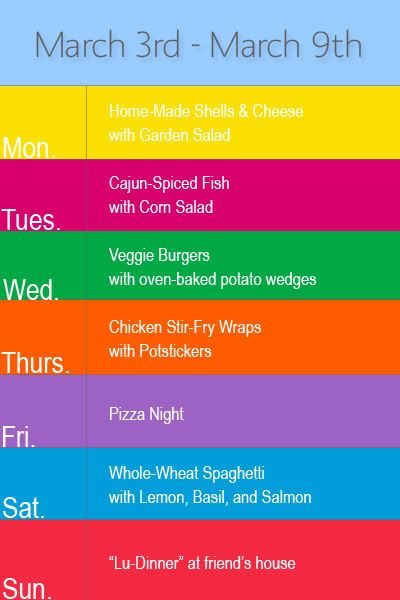 Some of these may seem familiar. One meal (
Veggie Burgers
) is a carry-over from last week. I'll let you know how they are.
Tonight is a good-'ol comfort food night. Home-made shells & cheese. SO very fattening, but OH SO YUMMY! It's o.k. to be bad sometimes!
Tuesday must be an easy quick meal. Hence the
Cajun-Spiced Fish
AGAIN! It's so fabulous! You really should try it!
The
Chicken Stir-Fry Wraps
with
Potstickers
are two new recipes for us. They sound so delicious and in the footage I saw on that episode they look pretty easy to make as well. Will let you know!
I believe I put the
Whole-Wheat Spaghetti with Lemon, Basil, & Salmon
on the menu another time. (I just looked back and found that it has been "planned" two other times! ha! Maybe I'll actually make it this time!) This recipe was prepared on the same episode of
Everyday Italian
as the
Pork Chops Stuffed with Sun-Dried Tomatoes and Spinach
featured on my menu for
February 4th.
I promised to let you all know how they were...They were DELICIOUS! Heaven-in-your-mouth yummy! I felt like I was at a snooty expensive restaurant with every bite! FABULOUS! My husband even comment on how delicious they were and he really does not like cream cheese, or goat cheese! I WILL make these again!
Sundays are usually spent hanging out with friends, so I have deemed that "Lu-Dinner with friends" day! (Lu-Din·ner;
noun:
late lunch/early dinner)