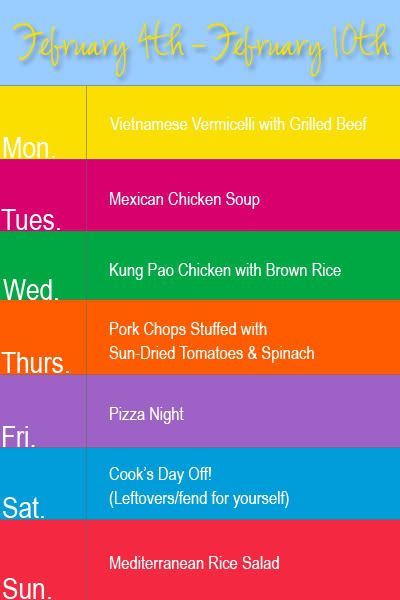 Vietnamese Vermicelli

recipe can be found
*HERE*
(I chose not to post the recipe here as it is not the healthiest meal due to the amount of sodium.)


Mexican Chicken Soup

can be found *HERE*


Kung Pao Chicken

is *HERE* (I'll post a picture Thursday!)
I'll let you all know how the pork chops turn out.
I will post the Mediterranean Rice Salad next.