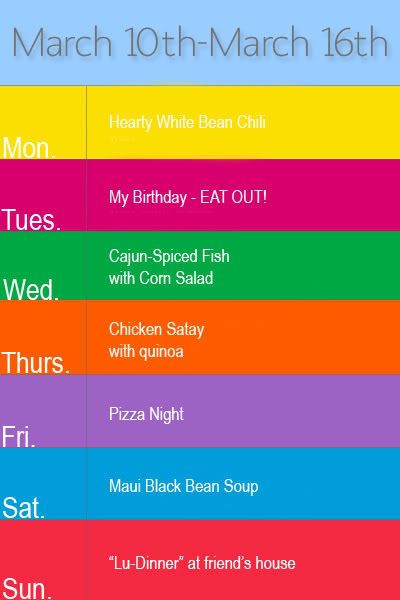 I'm feeling like soup lately. So two really great ones made it onto the menu this week. Well, one is technically called a chili. I got both the
Hearty White Bean Chili
and
Maui Black Bean Soup
out of one of my newest cookbooks
"The Eat Clean Diet Cookbook" by Tosca Reno
. I highly recommend this book! It is packed full of delicious healthy recipes! One of my go-to cookbooks for sure!
Bonnie's
Cajun-Spiced Fish
made it to this weeks menu AGAIN! It's just that good, and oh, so easy!
I'll be back later to post the
Chicken Satay
recipe!
Check out
I'm An Organizing Junkie
for even more menus! Over 200 every week!