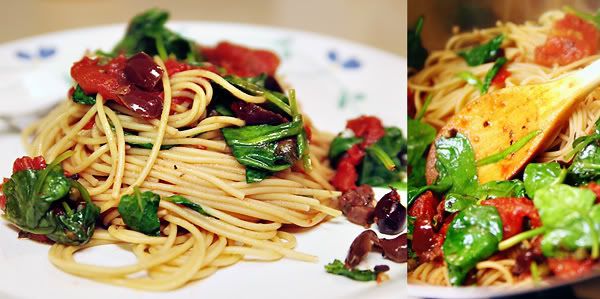 Stress Free Pasta
Sara Snow
1 lb whole-wheat pasta
4 cloves garlic - diced
1 28oz can of whole or quartered tomatoes
1 jar Greek olives
1/8 cup capers
1 pound fresh organic spinach
Fresh oregano – chopped
Fresh basil – chopped
Cook pasta according to directions. Sauté garlic.
Add tomatoes, olives, capers and spices.
Toss in spinach at the last minute so that it wilts, but doesn't cook through.
Toss in pasta.
Serve w/ spinach salad drizzled w/ flax seed oil (omega 3 for brain and heart health) and soy sauce.