Don't know what happened that I didn't take a photo of Sunday nights meatball dinner ?!
It was a new recipe and pretty yummy ! I'll have to cook it again and get a photo ...
You can find the recipe on my
"Pin's I've Tried"
Pinterest pin board though.
So yum.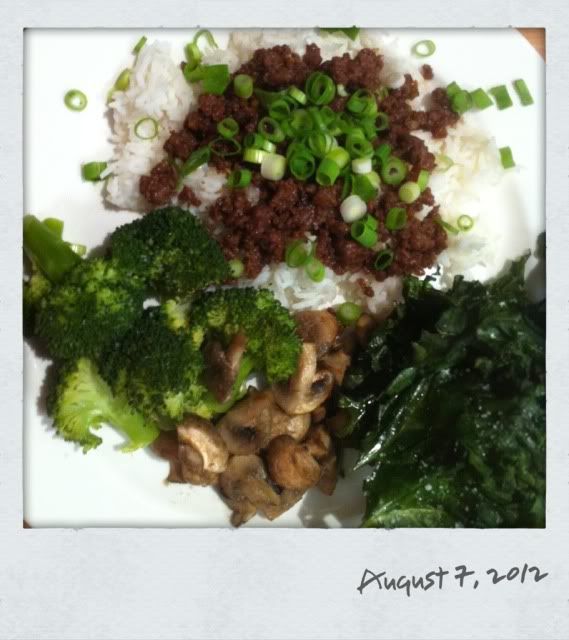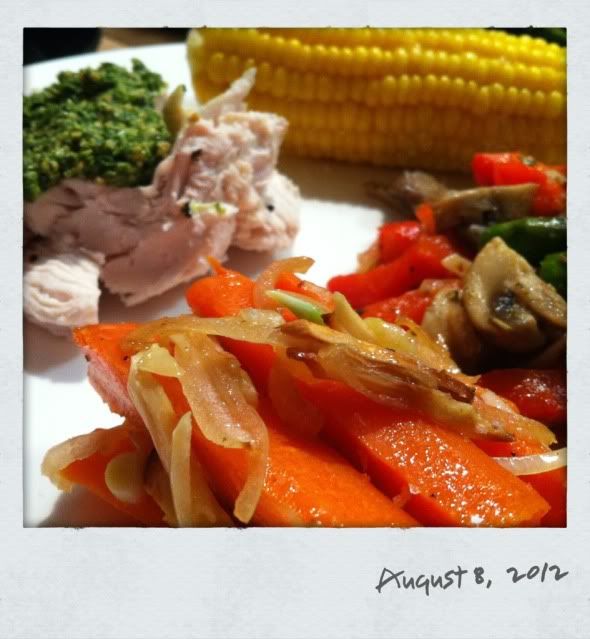 This recipe came out of a Donna Hay magazine. Roast Chicken with a Almond and Kale Pesto on top. The sides were made up. I did the carrots in the oven, with garlic and onion slivers and a bit of the chicken drippings drizzled on top to bake. Then I did a bit of a 'hash' of asparagus, mushrooms, roasted red bell pepper ... can't remember exactly what I did ... just sauteed, I think. And Corn on the Cob.