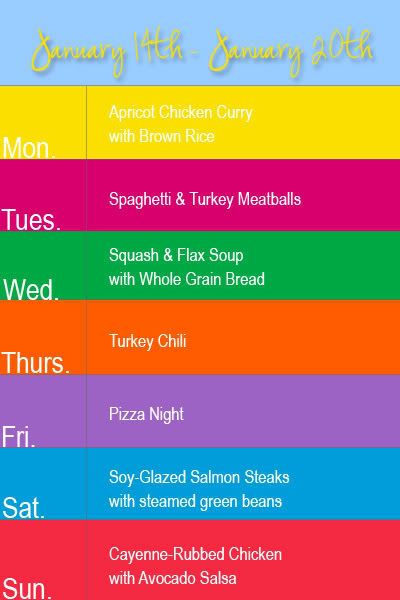 The meal
on Tuesday & Friday
never change for us.
Tuesday night is hectic with
AWANA
.

Gwyneth is a SPARK and I help out in her class, while David volunteers his time with the older boy's group TNT. Dinner has to be simple and fast! Spaghetti and Meatballs is the answer!
And as many of you already
know
, we always have pizza on Friday night.
Most of these are new recipes we're trying. I will have to post the Turkey Chili recipe, as it appears I haven't done so yet! It is one of our favorites!
I cannot vouch for these dishes yet, but you can find the recipe for Soy-Glazed Salmon Steaks

*HERE*

and the Cayenne-Rubbed Chicken with Avocado Salsa

*HERE*