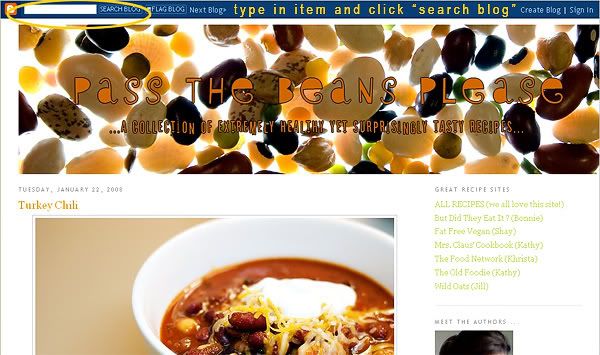 At the risk of revealing my ignorance, to possibly help others, I want to share something I just learned.
The nifty navbar above this blog serves another purpose besides being hideously ugly!
There is this cool feature that allows you to search this blog. Type in any item you wish to find, and it will bring up any, and every blog post with your search term in the post!
Now finding a specific healthy recipe is even easier!
NIFTY!